ii Album Poster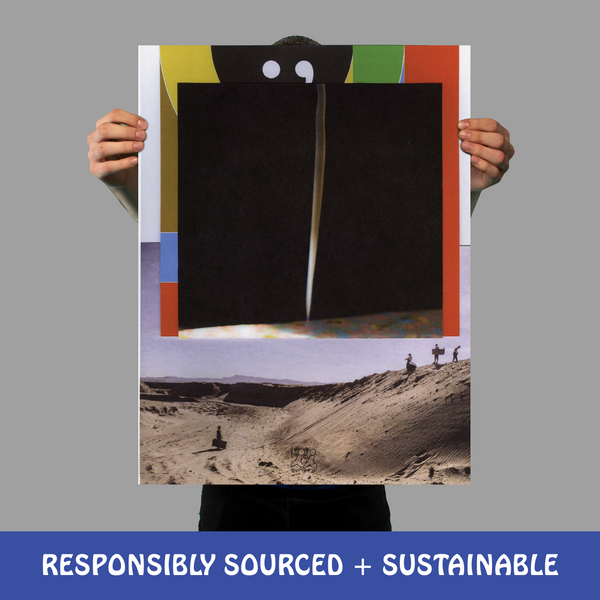 ii Album Poster
Material: 18x24", 12-color screen printed poster printed on 100lb premium grade paper with water-based archival inks and debossed i,i logo. Paper made in Wisconsin, USA using 100% post-consumer fiber. 
Info: Manufactured with 100% renewable energy using zero chlorine. FSC® (Forest Stewardship Council) and Green Seal™ certified.
Shipped using compostable and/or eco-friendly packaging.

Artwork by ETC.
Printed by Ambient Inks.
---